Urban League of Nebraska is pleased to provide access to scholarships to make paying for college easier.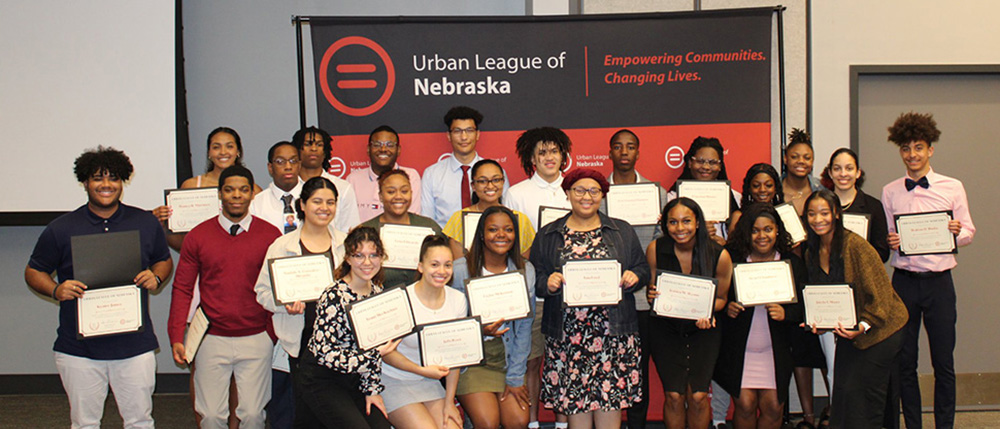 2022 Urban League of Nebraska scholarship recipients
2023 Urban League of Nebraska Scholarship Program
We know how important funding can be in pursuit of an education. That's why Urban League of Nebraska wants to help you reach your goals with an opportunity to earn a scholarship. Below you will find local, state and national scholarship opportunities that are awarded to graduating high school seniors who want to attend college. Program scholarships can be used at any two or four year college or university.
Eligibility
To be eligible for an Urban League of Nebraska scholarship, you must meet the following criteria:
Be a current resident of the state of Nebraska
Have a current cumulative GPA of 2.0 or higher
Have completed at least 10 hours of documented community involvement
Have taken the ACT or SAT
Requirements
Application
Official copy of high school transcripts or G.E.D. (General Education Diploma).
Two (2) letters of recommendation from persons attesting to your qualifications and motivation for attending college. Family members and relatives cannot submit letters of recommendation on the student's behalf.
Essay stating your goals, ambitions, and the reasons you should receive this scholarship. (Essays must be no less than 250 words and no more than 500 words in length.)
Résumé
Additional information may be requested by the selection committee.
Current scholarships in the Urban League of Nebraska Scholarships program are:
Stanley P. Osborn Scholarships
Charles B. Washington Scholarships
Aileen and Thomas H. Warren, Sr. Scholarship
Urban League of Nebraska Guild
Urban League of Nebraska Young Professionals
Pam Gorham Scholarship sponsored by Hayes and Associates in Business Administration and Finance
Dr. Michael P. Kern, M.D., Scholarship
Nebraska Furniture Mart
Nebraska Ivy Foundation
Nebraska Indemnity Company
The 2023 scholarship application time window has closed.
See below for Additional Scholarships Available



Click on any of these links to access information about these scholarships:
Aid & Resources For Re-Entry Students

UNO Buffett Scholarship
Questions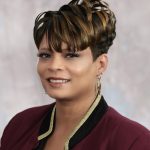 For more information regarding scholarship opportunities or the application process, contact LaWanda Gould at Lawanda.Gould@UrbanLeagueNeb.org or call 402-453-9730, ext. 125.